Colonia, New Jersey Homeowners Insurance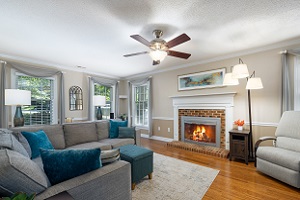 The extent of coverage provided by a homeowner policy depends upon the policy "form" number and the endorsements attached to the policy. Whether a loss is covered is totally dependent upon the language contained in the form and endorsements.

The most common types of homeowner policies are:
HO3 Homeowner Special Form
HO4 Apartment/Co-op Broad Form
HO5 Homeowner Comprehensive Form
HO6 Condo Unit Owner
All homeowner policies are "package" policies and can provide coverage for the a dwelling, contents, loss of use, and personal liability. Endorsements can and should be added to enhance the coverage and tailor the policy to meet your specific needs. The "form" and endorsements will determined what is covered, excluded or limited, and the conditions of the policy.

Because of the complexity of this product and changes that can occur within families, it is important to review your coverage periodically and assure the policy continues to meet your needs. Particular attention should be paid to the following areas:
Dwelling limit should be sufficient to rebuild your home
Increased Ordinance or Law coverage is necessary for older homes and those located in an A or V flood Zone
Flood and Earthquake are normally excluded. Both are available by endorsement or separate policy.
The scope of coverage for your personal property can be broadened
Homeowner policies limit the recovery for several classes of personal property. Be aware of these and adjust your coverage accordingly.
Inventory your personal property.
Business activities are excluded. Coverage may be available by endorsement or separate policy.
Recreational vehicles require special handling. Discuss these with your agent.
Most homeowner policies exclude losses involving pollution, including oil from oil tanks. Fuel dealers may offer optional coverage.
Many policies exclude libel, slander, defamation of character, etc.. Coverage is available by endorsement.
Identity Theft coverage is available by endorsement.
Covered losses involving mold are limited. The limits can be increased.
Household employees working in excess of twenty (20) hours per week require an additional endorsement to the policy.
If you are or were a member of any property Association (home, condo, townhouse, lake community, etc.) you should consider adding high Loss Assessment coverage to your policy.
An Excess Liability Policy or Personal Umbrella is a valuable asset to your personal insurance portfolio and highly recommended.